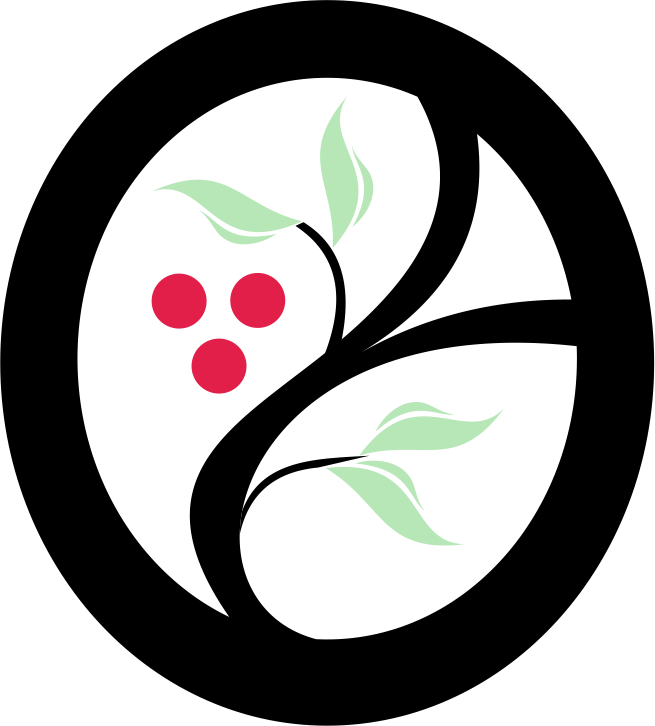 Look at all the ways
we can play…
Build a great workplace culture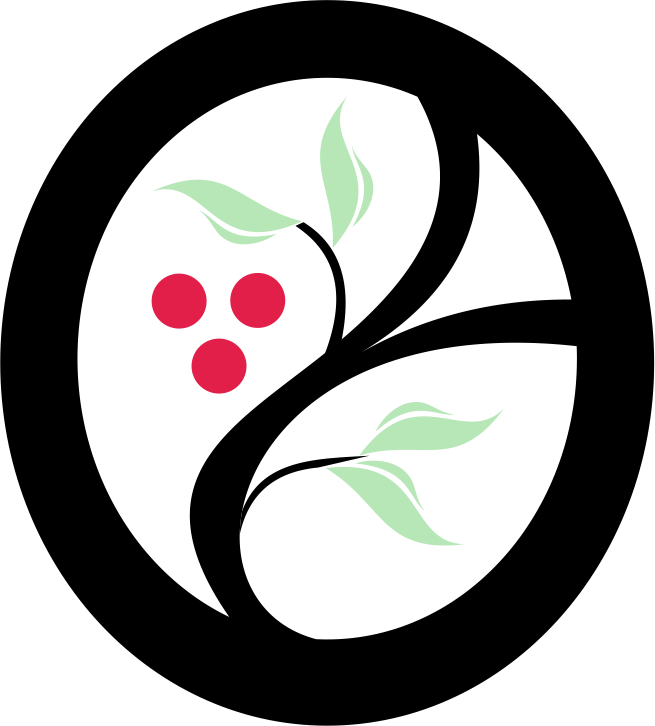 Look at all the ways
we can play…
Build a great workplace culture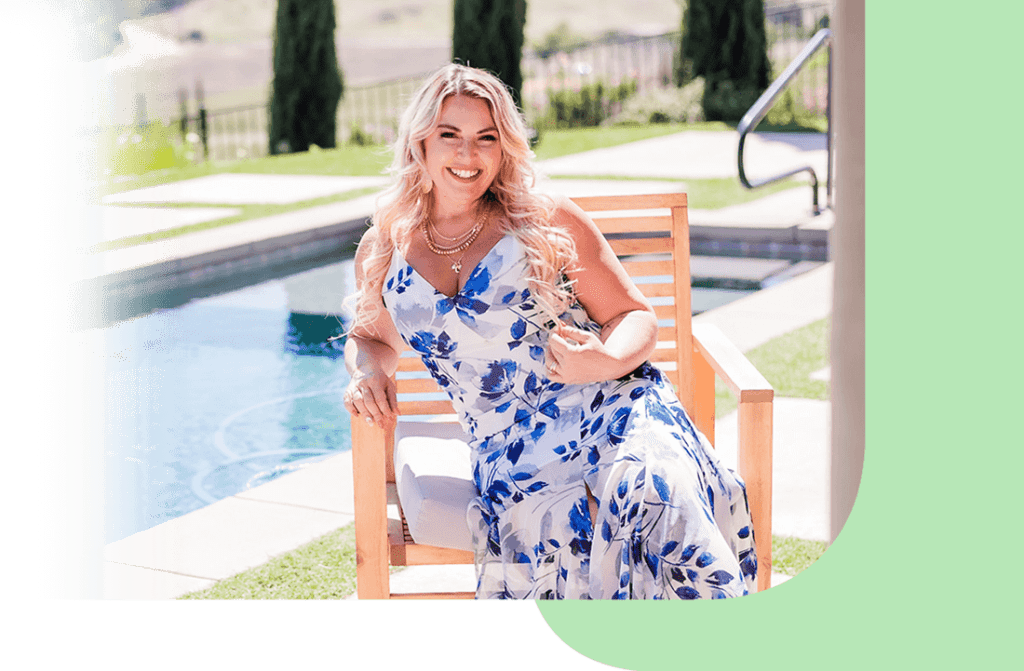 Vision Tree is all about reaching new levels of growth and leadership through the play, connectedness and engagement of your team. That requires just a bit of attention outside of the normal "chores" that your team is responsible for. They need to have fun too!

When your staff and leaders have the opportunity to experience a little self-care and learning together, you will see burnout and boredom decrease, and engagement, retention, innovation and appreciation all arise! You'll get practically perfect performance™.

Beyond that, we believe that there's nothing more important than positioning YOU to lead your team with the know-how to nurture and sustain the spectacular end result you're envisioning! 

There are a few different ways to work with Vision Tree to see these things come alive.
Team and Leadership

Retreats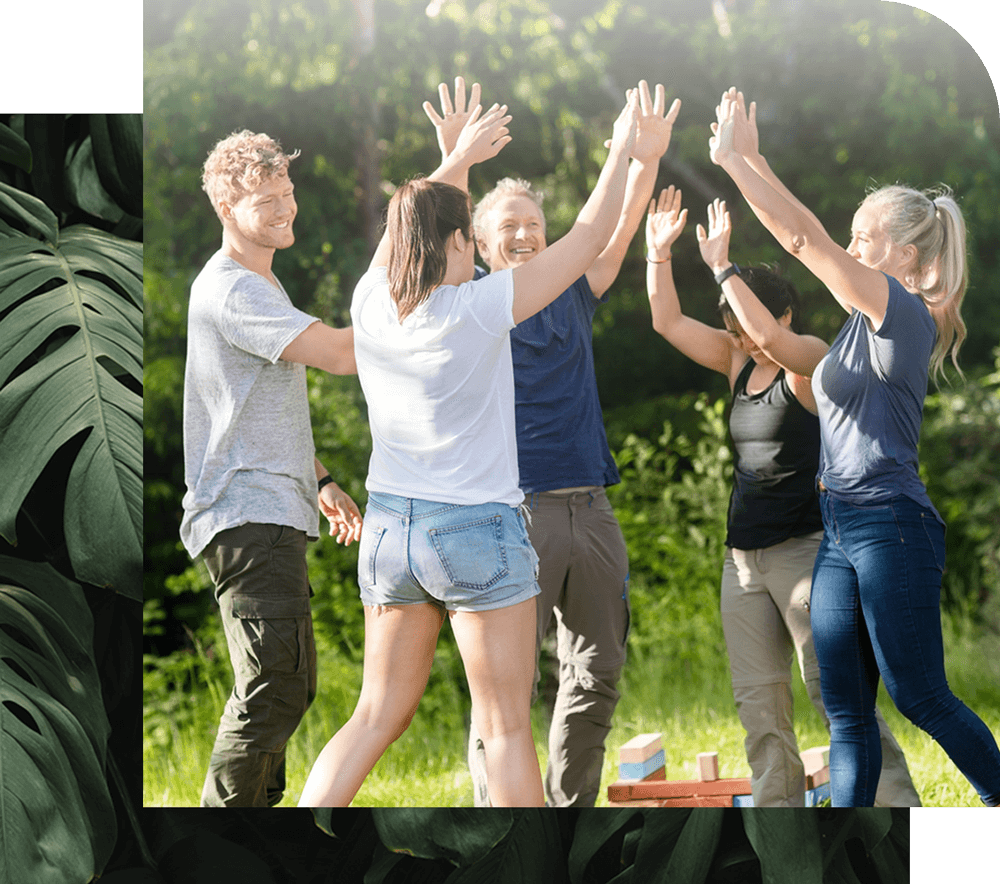 There's nothing quite like face to face magic.
Think about how it feels to arrive at a birthday party. Confetti! Gifts! Cake!
There is so much anticipation for everyone involved, and especially the birthday girl. There are games planned for everyone, party favors for each person, and so much excitement!
Vision Tree's in person retreats are no different, and we are thrilled at the idea of choosing the perfect event theme to draw your team in with extravagantly fun displays, just a dash of play-based learning, and the full-on spark of inspiration.
Each team member is present, engaged, connected and seen. Each leader has been invited and knows that they are a part of something bigger that they themselves can contribute to. The best part? They are all having so much fun!
It's in this environment that we welcome them, train them, encourage them and take care of them. This time is set aside to talk specifics and dig in deep. You may choose a theme for your event that you know your team needs (and one they'll LOVE!), like "Divine classrooms on a dime", or managing "Classroom madness with the pause method".
We plan the whole retreat so that every moment is accounted for and all you do is purchase the items and set the stage for MAGIC
Then the fun begins!
Ongoing Team and Leadership

Trainings Virtually
Want to see what we can do with virtual workshops?
Our virtual training is fun, power-packed and filled with connection. Not only that, but making space for virtual training in your organization is easy and laser-focused. We are getting right to the point with training that will bounce your team forward with new ideas, fresh energy and a greater sense of belonging.
In our time together, your team has the opportunity to be heard, to collaborate and to really join in on all that you have planned. You can pick topics like "Under construction – loose parts in your environment" or "What is your leadership love language?" 
Dedicated time to explore these topics as a team will finally surface the conversations and movement you've been waiting to see. Your leaders and teachers in action are contagious! 
Vision Tree is committed to empower your team for more. 
6-Month Consulting

Packages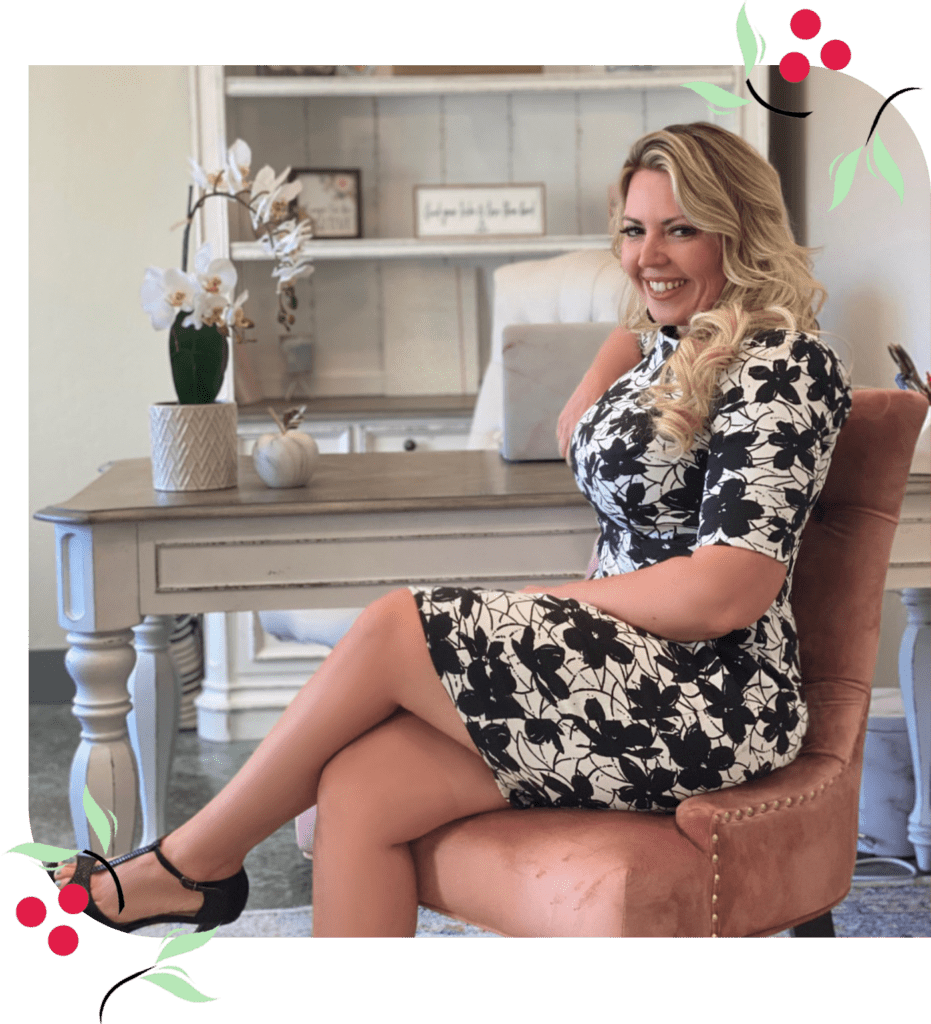 Close your eyes and imagine.
Your imagination can take you anywhere.
The hard part about using our imaginations is that we tend to get stuck in the mud after we open our eyes to do the work.
What's the mud that you're stuck in?
Old ways of doing things? Messy processes? Unhappy or underexcited teams?
Sometimes playing in muddy puddles is fun, but not when you can't get unstuck and play somewhere else!
It's time to create a place where you have the freedom to go wherever you want, and you have a team of wide-eyed wonderers who want to go with you.
Leave behind the messy processes and finding yourself in too many day-to-day logistics, and come up higher with a clear mission that you can share with your staff. You need practically perfect professionalism™.
We are going to use MAGIC to build your vision together!
In just 6 months, we will use my 5-step framework MAGIC to tackle you and your team mindset, assess your business, grow personally and professionally, influence your team and your customers and finally have clarity of vision. We will define who you will be that will attract and retain the staff of your dreams, how to playfully improve and maintain company culture on a budget, how to automate and delegate systems, and how to inspire teachers consistently.
You will finally feel like you have all the pieces to the puzzle so that you can truly lead and see it happen instead of working so hard on it all by yourself.
On our Vision Discovery call, we will meet and talk about the mud you're stuck in, and mostly, we'll start to imagine your new path.
Practically Perfect

Performance™ (Course)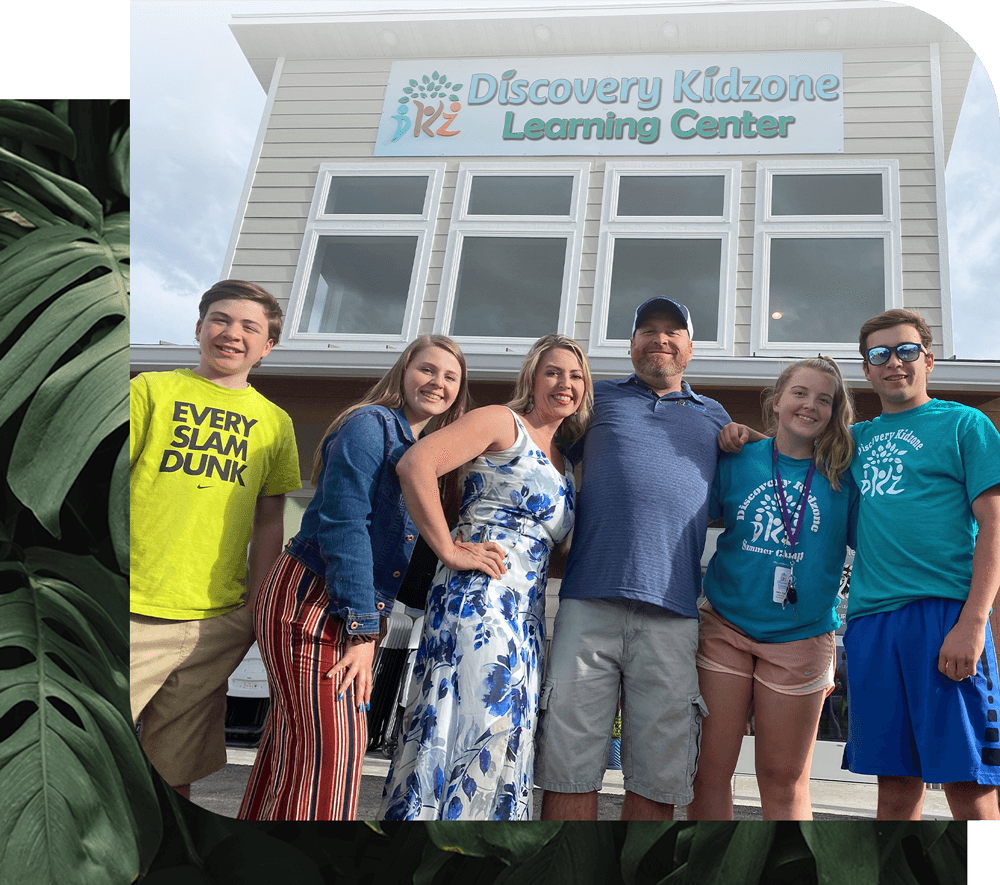 Something magical is coming!
Practically Perfect Performance™ is the course that's destined to change the performance of your team, and give you just the pep in your step to dream again. How can we dream when it feels like simple things aren't working as they should? No more! What are KPI's and how can you apply them in your childcare business? This course will teach you how to effectively measure your business metrics using key performance indicators to inspire and incentivize your staff with objective key results (OKR's), job descriptions and score cards. Practically Perfect Performance™ will take you through step-by-step, increasing your confidence and culture by giving you all the tools needed to get the quality engagement and contributions from the team you already have in action! This course has unlimited access, which means that when teams change or low seasons of morale come, you will have the Practically Perfect Performance™ course in your hands to implement again and again.
Practically Perfect Performance™ is here now!
Want to be the first to join the Practically Perfect Performance™ Party?