A visionary is someone who is brave enough, and has the imagination to plan for the future with innovative wisdom. Vision tree was cultivated out of my passion as a leader to help other early childhood leaders be able to see their vision, nurture it and watch it grow. I have been in this industry for my entire adult life and have made many mistakes. Oftentimes, owners and leaders in childcare are thrown into the fire without a lifeline. It is lonely, there isn't a playbook, not enough funding and virtually no support. Why in the world would anyone want this as a career, let alone a legacy and is it even sustainable? Since the pandemic, according to zippia.com, 16,000 childcare centers have closed. It is evident that this is not an easy business to run, especially if the vision is unclear and you don't have the stability of a strong team as support.
When I started Discovery Kidzone in my basement 14 years ago, I had no business being in business. I started my business just to be a small, playful preschool for my own four children and a few of their friends, however, God had a different plan and we grew very fast. I was on the fast track to the hot mess express, had zero direction, no team, no guidance or support. But my passion and my why was always clear, to make the magic of learning and play a priority in children's lives.
My own journey from Montessori specialist teaching in the classroom to becoming a director, then owner, would never have happened if I didn't take the time or have the opportunity to step back from the day to day and see the impact I could have with my passion to do more.
With this realization, my purpose is to share how other childcare business owners and executives can step back and gain the perspective and confidence to tap into their bigger vision so they can have greater impact, create more success and design the life they've always desired.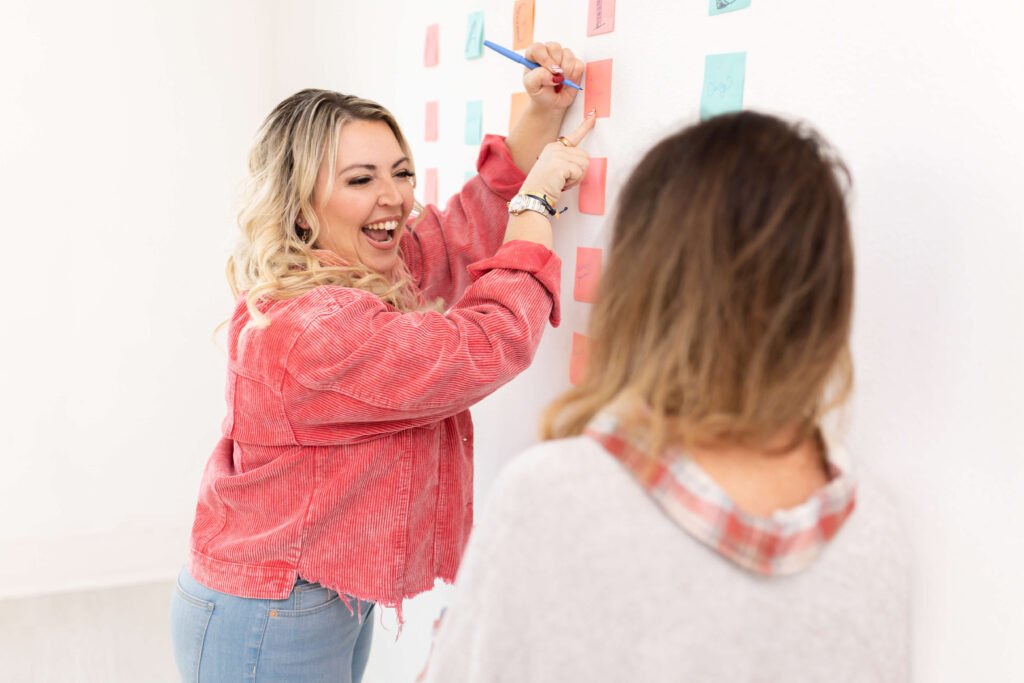 My why for vision tree is to show other childcare owners and executives the kind of freedom that is really possible for them, I am now on a mission to empower childcare business owners & their teams to discover their true vision, form a collaborative culture and grow as leaders.
All of my brands have a tree in them because roots are very important to me. Roots are formed from nurturing and loving relationships and strong connections.
My history of being an early childhood educator, owner, director, trainer, coach and speaker is what made vision tree a possibility and I will use my past experience and knowledge to help other owners, educators and leaders grow and thrive.
Without vision, we will all get lost in the weeds and be another statistic or we will burn out.
Without deep roots and connections we will be lost and alone without support.
Without a strong trunk as the core of you and your company your team will not be able to grow.
Vision tree symbolizes legacy, work-life balance, freedom to grow and magical futures. I am excited about this journey and can't wait to watch the magic happen in many early childhood programs. When your vision is clear your possibilities are limitless and just think, how many lives will you have the blessing of impacting?
The first step in defining your company vision is to have your own clear vision.  What are your hopes, dreams and non-negotiable values?  For me, my top three personal values are: Fun, Tribe (family, friends and team) and Freedom.  Everything I do in life is filtered through those three values.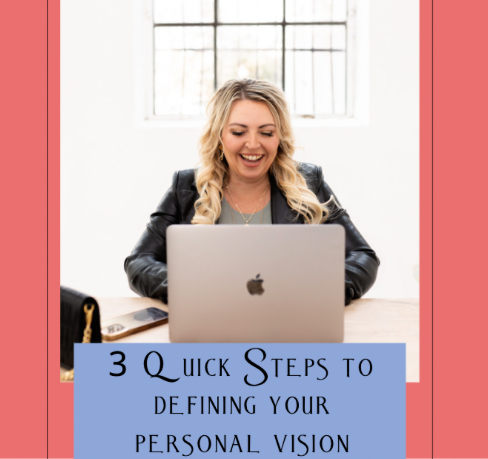 Here is a guide to get you started on planning your own vision and your company's vision and values.  Start creating ideas on a pinterest board.
I can't wait to hear all about what your company stands for and how we can pull the vision out and make it magical and to see your dream boards, here is a link to my pinterest vision board for some inspiration to get you started. Have a MAGICAL week my friends!